Take A Stand With YWCA Central Carolinas
YWCA's annual Stand Against Racism event aims to connect, celebrate and strengthen those working in social and racial justice in and around the Charlotte community. We are on a mission to eliminate racism, and that starts by calling attention to it. This is vital now more than ever with the COVID-19 pandemic disproportionately affecting communities of color, showing the racial disparities still at work today.
Our 2020 Stand Against Racism event was primarily virtual due to social distancing measures. You can watch our virtual forum, How Has COVID-19 Impacted Our Systems? on our YouTube channel. Panelists for this forum included District Attorney Spencer Merriweather, Sheriff Gary McFadden, Loaves & Fishes' Grants and Advocacy Coordinator Shay Merritt, CMS Superintendent Earnest Winston and General Presbyter Jan Edmiston from The Presbytery of Charlotte. JCSU's Program Director for the Master Work Program, Dr. Melvin Herring, moderated the discussion.
Stay tuned for information on YWCA Central Carolinas' 2021 Stand Against Racism events on Thursday, April 22 and Friday, April 23. See what you can do in your everyday life to take a stand:
Posting signs in front of your organization, while social distancing, that asks passersby to honk for "racial justice," "if they will vote," "want equity for all," etc.
Posting signs in your neighborhood that share racial and social equity statistics
Posting on social media how you or your organization will combat racism using the SAR hashtags (#StandCLT, #StandAgainstRacism, #SAR2020)
Posting on social media how COVID-19 has impacted you or your organization as well as the people you serve
Sharing YWCA's recommended reading and terms with friends, family and coworkers to expand knowledge and awareness on racial and social justice issues
Posting a video on your social media sharing how you take a stand against racism in your every day life and use the SAR hashtags (#StandCLT, #StandAgainstRacism).
See all the ways you can take action to make in impact in our blog post.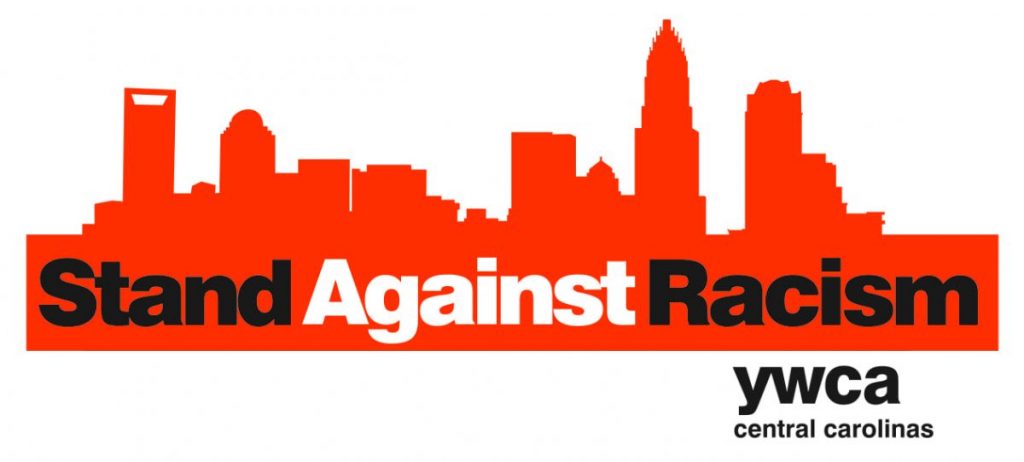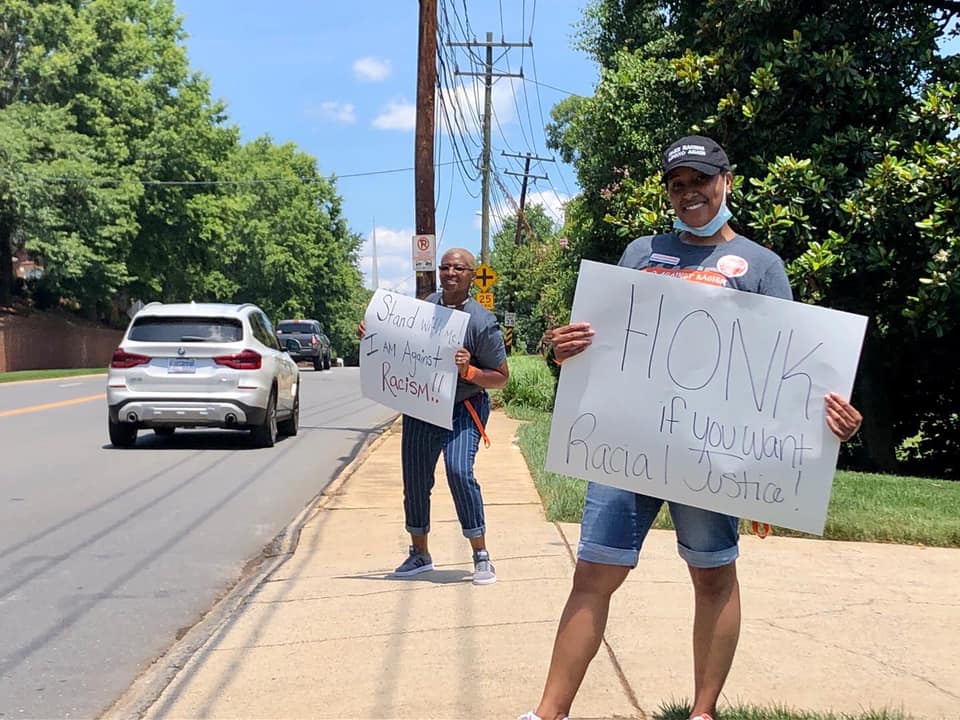 Stand Against Racism Pledge
Mindful of the continuing affliction of institutional and structural racism as well as the daily realities of all forms of bias, prejudice, and bigotry in my own life, my family, my circle of friends, my co-workers, and the society in which I live, with conviction and hope:
I take this pledge, fully aware that the struggle to eliminate racism will not end with a mere pledge but calls for an ongoing transformation within myself and the institutions and structures of our society. 
I pledge to look deeply and continuously in my heart and in my mind to identify all signs and vestiges of racism; to rebuke the use of racist language and behavior towards others; to root out such racism in my daily life and in my encounters with persons I know and with strangers I do not know; and to expand my consciousness to be more aware and sensitive to my use of overt and subtle expressions of racism and racial stereotypes;
I pledge to educate myself on racial justice issues and share what I learn in my own communities even if it means challenging my family, my partner, my children, my friends, my co-workers, and those I encounter on a daily basis;
I pledge, within my means, to actively work to support public policy solutions that prominently, openly, and enthusiastically promote racial equity in all aspects of human affairs; and to actively support and devote my time to YWCA, as well as other organizations working to eradicate racism from our society.
YWCA Central Carolinas is on a mission to eliminate racism and empower women. I join YWCA in taking a stand against racism today and every day.
*This pledge has been adapted by YWCA USA from the Pledge to Eliminate Racism in My Life, YWCA Bergen County which is an adaptation of the Pledge to Heal Racism in My Life, Interfaith Communities United for Justice and Peace, April 10, 2006.
If you have any questions about YWCA's Stand Against Racism events, or would like to get more involved in our Racial Justice & Advocacy initiatives, please contact YWCA's Community Engagement Manager, Brittenay Causieestko-Lee at bcausieestko-lee@ywcacentralcarolinas.org.