Grant A Wish and Help Someone Today
Why do we have a wish list?
With over 200 children in our program, our K – 5th grade students are always in need of school supplies during the academic year and during our summer program.
Transitional Housing Programs
The women and families who enter our housing programs often come from shelters and are in need of daily essentials to get them started in their new home.
Order items on our Amazon Wish List.

We recommend you view our list on Amazon but order from AmazonSmile after picking YWCA Central Carolinas as your charity of choice.
You can now add a free extension to your Google Chrome browser called Smilematic to ensure that you will always shop on AmazonSmile.
When you order something for us, please let us know because Amazon does NOT let us know who made the purchase when delivering the product.

Order items from our Target Wish List.
Check our Give Shop and volunteer opportunities posted on our ShareCharlotte page.
Organize your friends and family by hosting a wish list drive.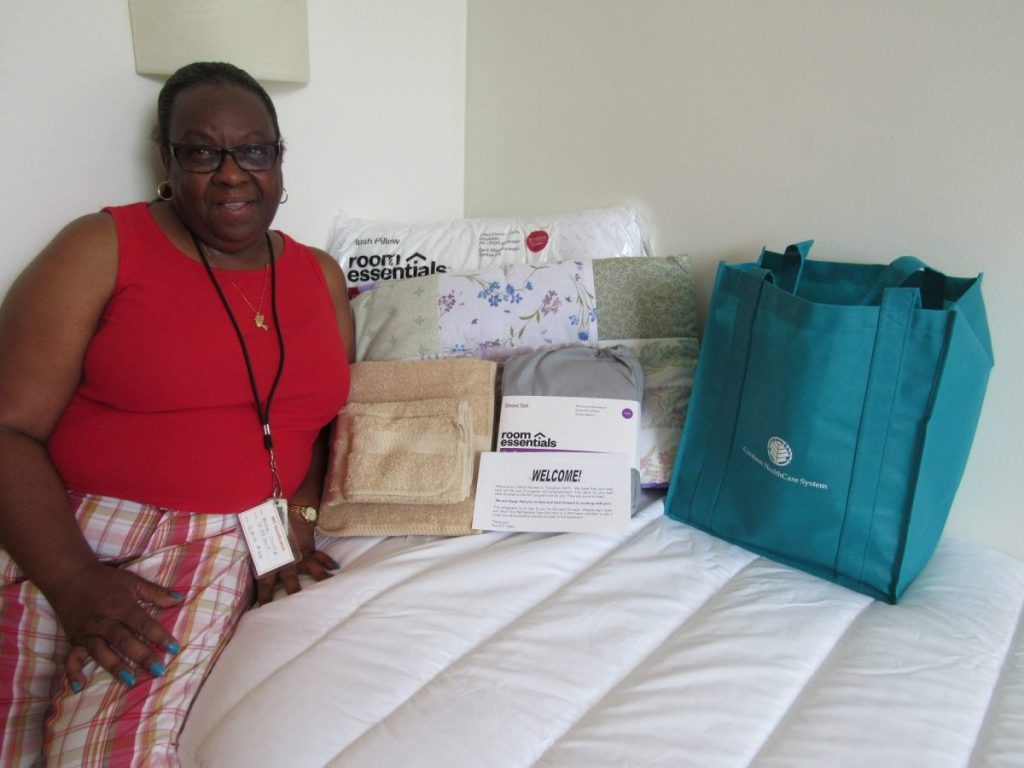 The following is a list of currently needed items. We ask that the items be new (no gently worn items will be accepted). To coordinate delivery, please contact our Philanthropy Manager, Kate Ansel, at 980.585.0499 or kansel@ywcacentralcarolinas.org
With your donation of any item on these lists, you actively become a part of our mission by helping us reduce program expenses.
**Please note that due to COVID-19 precautions YWCA Central Carolinas will only be accepting donations directly from retailers. If you purchase one of our needed items please ensure the item is shipped directly to our Park Road facility.**
Thank you!
Twin sheet sets (fitted sheet, flat sheet, pillowcase)
Twin mattress protectors
Standard pillows
Towel sets (3-piece including bath towel, hand towel and washcloth)
Shampoo/Conditioner-in-one (full size)
Body wash (full size)
Dish washing liquid soap
Cloth masks
Anti-bacterial gel (large and travel size)
Disinfectant wipes
Gloves (reusable)
Mattress protectors (queen and twin sized)
Bed in bags (queen and twin sets)
Standard pillows
3-piece towel sets
Bath mats
Kitchenware (mixing bowls, cutting board, measuring cups, etc.)
Pot and pan sets
Dish sets
Microwaves
Cleaning supplies (ex: Clorox wipes, Lysol, disinfectant spray)
Brooms and mops
Socks (for cold weather)
Headphones with microphones
Books
Child-sized cloth masks (with creative designs)
Gloves (for cold weather)
Nutritional snacks
Educational board games
Backpacks
Journals/notebooks
Notebook paper
Science puzzles
Color pencils and no. 2 pencils
Dry erase markers
Gallon size ziploc bags
Hand sanitizer