YWCA Speaks Out Through Events
North Carolina Women's Virtual Town Hall
In the midst of YWCA USA's YWomenVote efforts, they will be hosting an event with all YWCA North Carolina associations. As our nation continues to grapple with the COVID-19 pandemic and its economic impact on women, raising our voices is even more important. With 8 in 10 women enthusiastic to vote, women are highly motivated to advance shared personal and economic security interests in 2020.

Guest speakers, experts in the field and YWCA will explore the economic and childcare issues that matter most to the women of North Carolina – including new polling results – and share timely, accurate information about voting requirements in North Carolina.

As part of YWCA USA's YWomenVote campaign and  the nationwide Conversation with America's Women this event will:
Share findings from YWCA's national YWomenVote report and *new* North Carolina-specific survey data.
Explore issues and concerns that are important to women in North Carolina as they head into the 2020 election, with a specific focus on COVID's impact on child, including economic supports for child care workers and support for service delivery.
Provide an opportunity for presidential campaigns to address these issues with audience members.
This conversation will take place on Monday, October 26 at 12pm. This is a virtual event hosted on Zoom; please register here.
Traffic Stop Disparities: A Conversation with Harold Medlock, retired Fayetteville Chief of Police
Traffic stop disparities are one of the many root causes of police-community tensions and mistrust. Data from across the country continues to show that black and brown people are more likely to be stopped than their white counterparts and that routine traffic stops can escalate to arrests and even to deaths.
Join YWCA Central Carolinas' CEO Kirsten Sikkelee in a conversation with former Fayetteville Chief of Police/former CMPD Deputy Chief, Harold Medlock, where we will learn about an intervention he implemented when he was Chief to reduce disparities in traffic stops in the Fayetteville community. This conversation will provide a deeper understanding of how Chief Medlock reduced disparities and increased trust and transparency with the community by eliminating stops for equipment violations and led his officers to focus on those traffic issues which reduce physical injuries and deaths due to traffic-related offenses. Attendees will walk away educated on one innovative intervention and with more awareness of the issue of traffic stop disparities.
This conversation will take place on Thursday, November 12 at 6pm. This is a virtual event hosted on Zoom; please register below.
Women of Achievement 2020
Each year, YWCA Central Carolinas honors women who have enhanced social justice in the Charlotte community through our Women of Achievement awards and celebration. Women of Achievement honors three generations of women whose lives exemplify YWCA's mission to eliminate racism, empower women, and promote peace, justice, freedom and dignity for all.
The 2020 Women of Achievement honorees are: 
Ashely Jackson – Emerging Leader 
Valaida Fullwood – Community Champion
Judy Seldin Cohen – Lifetime Advocate
Our past honorees include:
Lifetime Advocate: Mary Lou and Jim Babb (couple), Sarah Bryant, Fannie Flono, Sarah Belk Gambrell, Dr. Ophelia Garmon-Brown, Dorothy (Dot) Counts-Scoggins, Elizabeth (Lib) Harkey, Carlenia Ivory, Kathy Izard, Cynthia Marshall, Jane McIntyre, Sally Robinson, Dr. Jessica Schorr Saxe, Sarah Stevenson, Claire Tate, Jan Valder, Charlotte Watkins, Velva Woollen, and Marian Yates.
Community Champion: Tiffany Capers, Carrie Cook, Patrice Funderburg, Caroline Chambre Hammock, Liz Clasen-Kelly, Dr. Maria Hanlin, C. Renee Jarrett, LaWana Mayfield, Mary Nell McPherson, Deronda Metz, Melissa Mummert.
Emerging Leader: Antonia Childs, Kristina Cruise, Nakisha Hall, Elise Hamilton-Childres, Natalie Marles, Jessica Moss, Dr. Amy Hawn Nelson, Allison Winston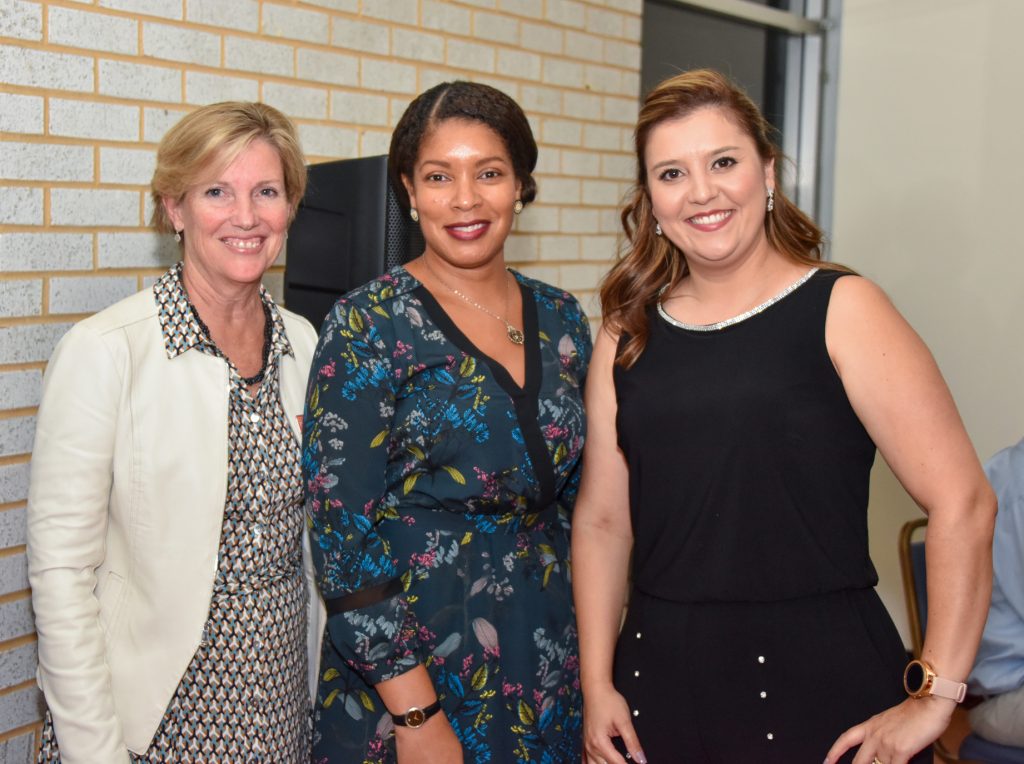 The awards will be presented at our Women of Achievement celebration on October 29, 2020. Due to COVID-19, this event will be held in-person for honorees and virtually for donors.


We Believe Fundraising Luncheon
The We Believe Luncheon is our signature annual fundraiser of the year. The luncheon brings together over 600 people annually at The Westin Hotel in Uptown Charlotte to share in the successes of our women, children and families that we serve.
On February 20, 2020 Donna Byrd, Founding Publisher of The Root was our keynote speaker. See her remarks and our 2020 We Believe videos below.
Philanthropy Contact
To learn how you can be involved in our events, how to sponsor an event or any other questions, please contact our Director of Philanthropy Manager, Sarah Lanners Avinger, at 980.585.0498 or savinger@ywcacentralcarolinas.org.