Meet YWCA's Certified Fitness Instructors
Every Fitness Instructor at Charlotte's YWCA is certified in CPR, First Aid and AED (using an external defibrillator) as well as the specific certifications required for their specialty. (A list of organizations referred to in the credentials of each instructor are at the bottom of the page for your easy reference.) 
Debbie Brown
Certifications: WaterART Shallow & Deep
Debbie was a lifeguard at the YWCA for several years and now teaches Deep Water Fitness Classes. She holds a BS degree in Recreation Leadership from Western Carolina University.
Emma Brown
Certifications: Red Cross: Lifeguard and WSI
Emma's fitness specialty is aquatic instruction.  She has been teaching at Charlotte's YWCA since 2013 and enjoys sharing the techniques that helped her learn to swim with the children in her classes.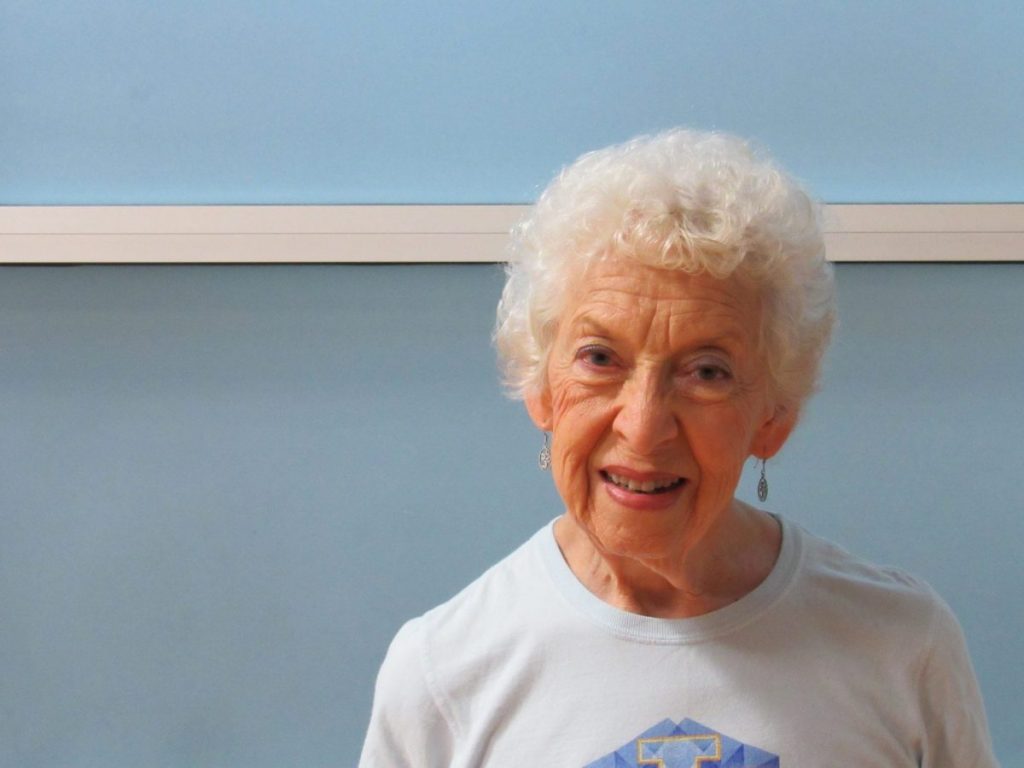 Mary Lou Buck
Certifications: RYT 500 and Kripalu Yoga
Mary Lou earned her BS in Physical Education and Recreation from UNC-G and has taught yoga since the late 1970's. Founder and former owner of Yoga for Life, she returned to teaching yoga at the YWCA in 2009.
Elisabeth Blum
Certifications: RYT 200

Elisabeth is a registered yoga teacher (RYT-200) and has been teaching a powerful yoga flow since 2018. She appreciates the yoga practice for the physical challenge, mental clarity and how it compliments her other fitness goals
Shawn Caldwell
Certifications/Training: YMCA Group Exercise; IFTA Pilates; Spin; Senior Adult Fitness
Shawn has been teaching group exercise for over 20 years and loves seeing the motivation each person has for doing their workouts.
Julianna Canfield
YWCA Director of Fitness
Certifications/Training: IFTA: Group Exercise, Water Aerobics, Pilates, Spin, Senior Fitness
Julianna has been a fitness instructor since 2002. As the Director of Fitness she enjoys the relationships built among the staff and members.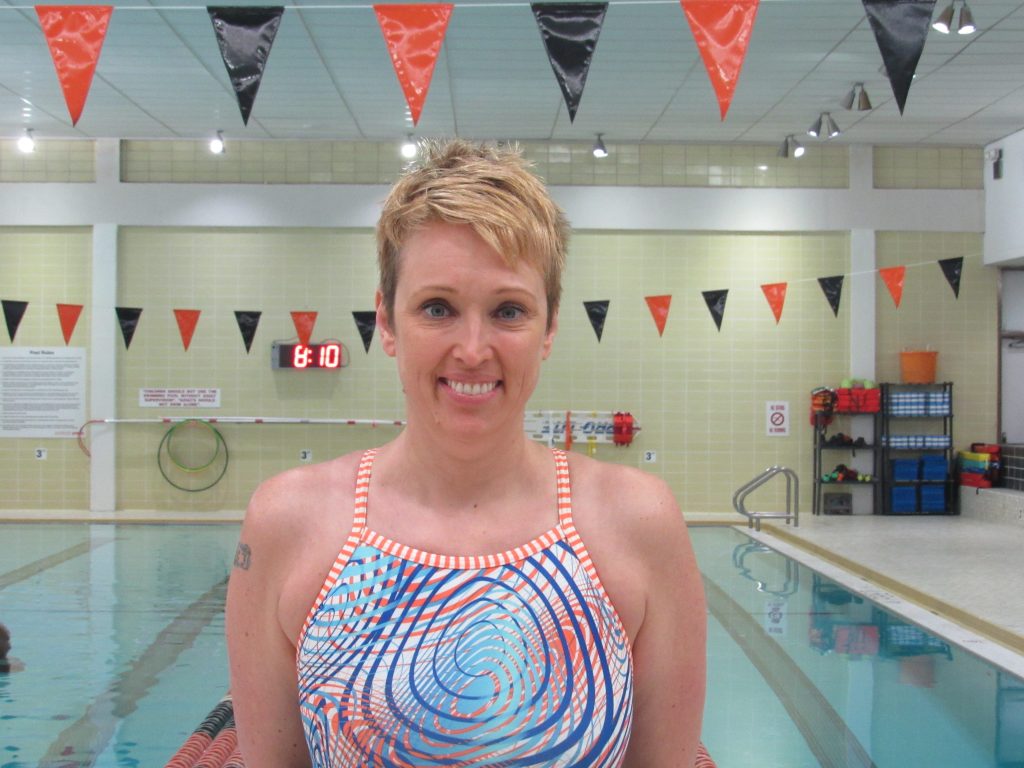 Lisa Farnick
Certifications: Red Cross WSI
Lisa teaches swim lessons and swim clinics. She loves instructing, especially watching the achievement, confidence and joy it brings to others.
Grace Fleury
Certifications: YMCA Group Exercise; IFTA Cycle; Urban Bliss Yoga
Grace began teaching at the YWCA in 2016 and enjoys sharing her love for cycling and yoga with others.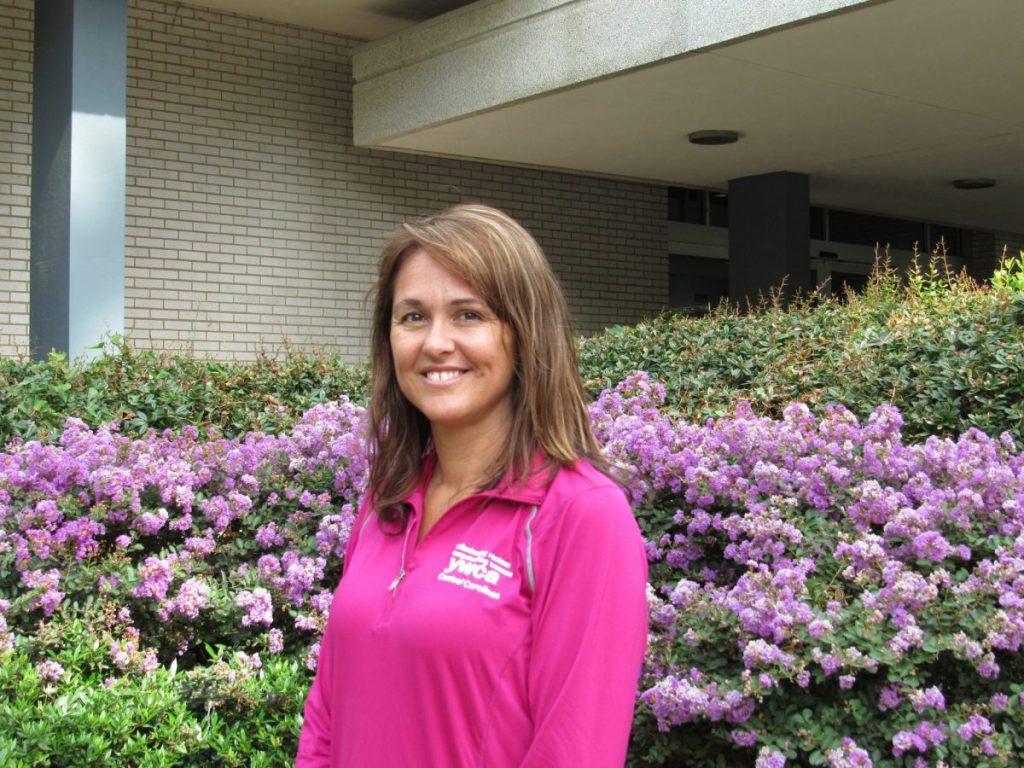 Jody Frazier
Certifications: USAT; Spin: Red Cross Lifeguard; Pre/Post Natal Fitness
Jody has been teaching fitness classes and doing Personal Training for over a decade. She also serves as Head Coach for the YDub Tri Club (Triathlon training club).
Kay Fuller
Certifications: PhysicalMind Institute of New York in Pilates; Kripalu Yoga
Kay began teaching Pilates in 1999 before moving around the country. Returning to Charlotte, she now enjoys sharing here broad knowledge of exercise and movement through her ongoing teaching.
Eliza Hardaway
Certifications: Red Cross Lifeguard and WSI
Eliza enjoys instructing because she likes making kids and adults feel confident about themselves in their ability to be in and around water without feeling overwhelmed. 
Debi Hawkins
Certifications/Training: E-RYT 200; Vinyasa Yoga; Anusara Yoga; Restorative Yoga; Bodymind Ballwork; Pre/Post Natal Yoga; Itsy Bitsy Yoga for babies and tots; Grounded Yoga for kids and families
Debi began teaching aerobics, calisthenics, and stretch classes in the 1980s. She earned her first yoga teacher certification in 2003 and began teaching at the YWCA in 2004. She believes yoga is accessible to all ages, sizes and levels of ability.
Jane Hoagland
Certifications/Training: YMCA Group Exercise; YMCA Senior Fitness; Golden Heart Stretch and Balance
Jane's fitness specialties are Core Ball and Deep Stretch instruction. Jane sought exercise to help her with her back issues, and now enjoys instructing those with physical limitations. 
Anne Krause-Huckleberry
Certifications: Pilates Mat; Pilates Anatomy; Biomechanics; Posture Analysis

While certified in Pilates Mat, Anne is continuing her education on the Pilates Apparatus. She has a Masters in Music Theatre, Dance, Anthropology and Education; and a Dance Diploma in Modern Dance and Contemporary Dance.
Anne grew up in Germany and moved to Charlotte 6 years ago where she lives with her husband, her 3 children and her 2 dogs.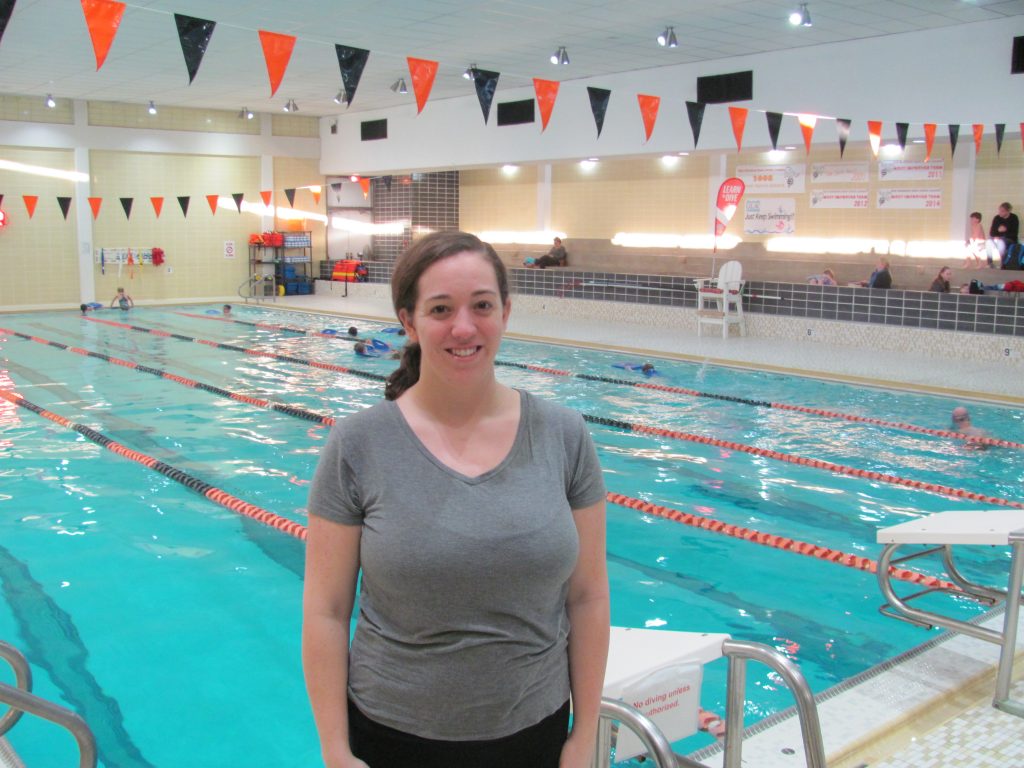 Lindsey Lesh
Certifications: Red Cross Lifeguard Instructor, Red Cross WSI Instructor 
Lindsay has been teaching swim lessons and coaching since 2006. She swam competitively through high school and college. She has had the pleasure to learn from some of the country's elite coaches and swimmers, thus gaining a more in depth understanding of the sport and its mechanics. Lindsay loves the water and enjoys helping swimmers of all ages and abilities reach their goals in the pool. She has been with the YWCA since January 2019. 
Drew McClain
Certifications: ACSM; IFTA: Group Exercise, Tai Chi, Senior Fitness, Spin, CPO; Red Cross Liefguard
Drew graduated from UNC Charlotte with a BS in Exercise Science. Drew has won awards for sparring and skill demonstrations at the regional CACMA Queens Cup martial arts tournament held annually at UNC Charlotte. He was the 2017 USKSF National sword sparring champion.
Tim McDonnell
Certifications: Red Cross WSI
Tim has been teaching Swim Lessons and coaching Orange Crush Swim Team for 11 years. He enjoys helping every swimmer because Tim loves to see the joy on a kids face when they get a new skill for the first time. Being around water should be a fun and enjoyable experience and he truly believes every child should know how to swim.
Tiquila McNeill
Certifications: IFTA Aqua Fit and Group Exercise; Red Cross Lifeguard Instructor and WSI; CPO
She has been a lifeguard and water safety instructor since 2012. She has been a lifeguard and swim instructor at the YWCA since 2017.
Leah McPherson
Certifications: E-RYT; RYT 200; Vinyasa Yoga; YYT
Leah has been teaching at the YWCA since 2016 and teaches yoga because she believes in helping others reach their full potential. 
Leslie Misenheimer
Certifications: NASM; Aqua Therapy; RYT 200; AEA
Aquatics Fitness Professional
Jeff Nerret
YWCA Aquatics Manager
Certifications: Red Cross Lifeguard, Lifeguard Instructor and Lifeguard Trainer; Red Cross WSI Instructor and Instructor Trainer; CPO
Jeff oversees the management of the YWCA pool as well as lifeguards and teaches swimming lessons to all ages.
Cynthia Osborne
Certifications/Training: AFAA; AEA Aqua Exercise; Red Cross Lifeguard and WSI; AFWWE; AF Exercise and Aquatic Program Leader; Hydro Pilates
Cynthia is the Fitness Director and owner of CJOSMILES Aquatics.
Yael Powell
Certifications/Training: ACE Personal Trainer; RYT 200; Full Contact Karate Black Belt; Older Adult Training Exercise
Physical fitness has always been a part of Yael's life, and she loves working and helping people reach their goals.
Alex Sampson
Certifications/Training: ACE Group Fitness; ACE Health Coach; Prenatal &  Postpartum Fitness; Tabata Bootcamp; The FIRM Group Fitness
Alex has over 12 years of experience as a group fitness instructor, with a focus on cardio, strength, and interval training group fitness, and has appeared in two nationally distributed fitness videos for a former Gaiam fitness brand.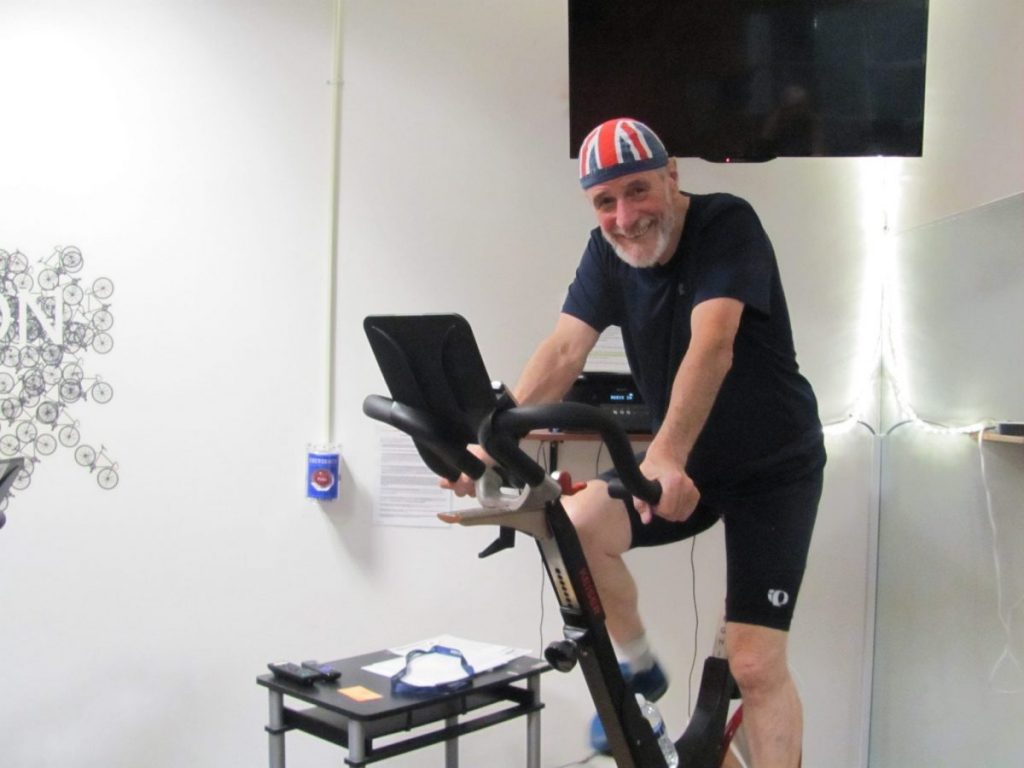 Tony Sissons
Certifications: IFTA: Group Exercise, Spin
After a heart attack followed by extensive heart re-hab, Tony learned how to exercise and strengthen the most important muscle in the body – the heart.
Hampton Thrower
Certifications: RYT 500; Kripalu Yoga
Hampton, a 500-hour Professional Kripalu Yoga Teacher, guides students with a detailed and fluid approach that has emerged from his own search for healing. He began teaching classes in 1997. Dedicated to supporting students with special needs, he became Yoga of the Heart certified.
The table below lists the organization represented by the initials found in the certification citations:
| | |
| --- | --- |
| ACE | American Council on Exercise Certification |
| ACSM | American College of Sports Medicine Certification |
| AEA | Aquatic Exercise Association |
| AF | Arthritis Foundation |
| AFAA | Aerobic and Fitness Association of America |
| AFWWE | Arthritis Foundation Walk With Ease |
| CPO | Certified Pool/Spa Operator by National Swimming Pool Foundation |
| E-RYT | Yoga Alliance Certification: Experienced Registered Yoga Teacher |
| IFTA | Interactive Fitness Trainers of America Certification |
| NASM | National Academy of Sports Medicine Certification |
| RYT 200 | Yoga Alliance Certification: Registered Yoga Teacher with 200 hrs of training |
| RYT 500 | Yoga Alliance Certification: Registered Yoga Teacher with 500 hrs of training |
| USAT | USA Triathlon Certification |
| WSI | Red Cross Water Safety Instruction Certification |
| YMCA | Partnered with American Council on Exercise to create YMCA Foundation Certification Courses |