YWCA Provides Co-Ed Fitness Choices
At Charlotte's YWCA, we have amazing on-site fitness facilities available to our members. Design a personal fitness program combining workouts in any of the intimate gyms and indoor pool or join one of the 50+ group exercise classes on our monthly schedule.
We have everything you need, no matter your fitness level. From yoga and cycling, to boot camps and aquatics classes. We boast knowledgeable and certified instructors, friendly staff and competitive rates. You can learn more about everything we offer in our Fitness Catalog.
We have treadmills, ellipticals, recumbent bikes, upright bikes and rowing machines as well as space for comfortable stretching before and after you work out.
Our weight gym is equipped with free weights and cable machines. Every month we have complimentary orientations for new and existing members.
Participate in one of our popular spin classes or check out a workout DVD from the front desk and use the spin room on your own.
Our heated indoor pool is a member favorite. The temperature ranges between 85-87 degrees. The pool is 3 feet deep in the shallow end and 9 feet deep in the deep end. There are at least two designated lap lanes at all times even during group classes and swim lessons.
Yoga mats and props are available for use, free of charge, but members are welcome to bring their own. When classes are not in session, members have access to our DVD Workout Library and can use this dynamic space for individual workouts including yoga, Pilates, cardio, strength training and more.
Our newly renovated locker rooms are energy-efficient, have accessible showers and restrooms, dry saunas, great ventilation, bright lighting and private changing spaces. We also offer 2 large special needs locker rooms for wheel chair access and family use (with diaper changing stations.)
We provide free child care for children 6 months – 12 years old as part of all Family Memberships. For other members and guests, the fee is $5 per child for two hours or $35 for a 10 visit punch card.
Hours:
Monday to Thursday – 9:00 am – 1:00 pm
Friday –  9:00 am – 12:00 pm
Monday to Thursday – 5:00 pm – 7:00 pm
Saturday – 9:00 am – 12:00 pm
Please complete our Child Care Form and bring to the front desk or pick up a copy at our front desk.
Try us out for free! Receive 4 free visits and spread your visits out over a 2-month period. Download our guest form HERE, complete and bring to our front desk or pick up a copy at our front desk.
Still need more info? Take a video tour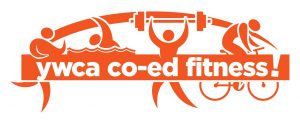 Sign up for our Fitness Facebook page!