Encouraging Open Conversation on Racism
For more than a century, YWCA Central Carolinas has stood at the forefront of social change, justice and economic empowerment in Greater Charlotte. We are committed to eliminating racism, empowering women and promoting peace, justice, freedom and dignity for all. We carry on this long tradition of social action and advocacy to advance our mission – and you are a crucial part of this work. Your voice is critical as we build bridges and advocate for policies that bring our community closer together.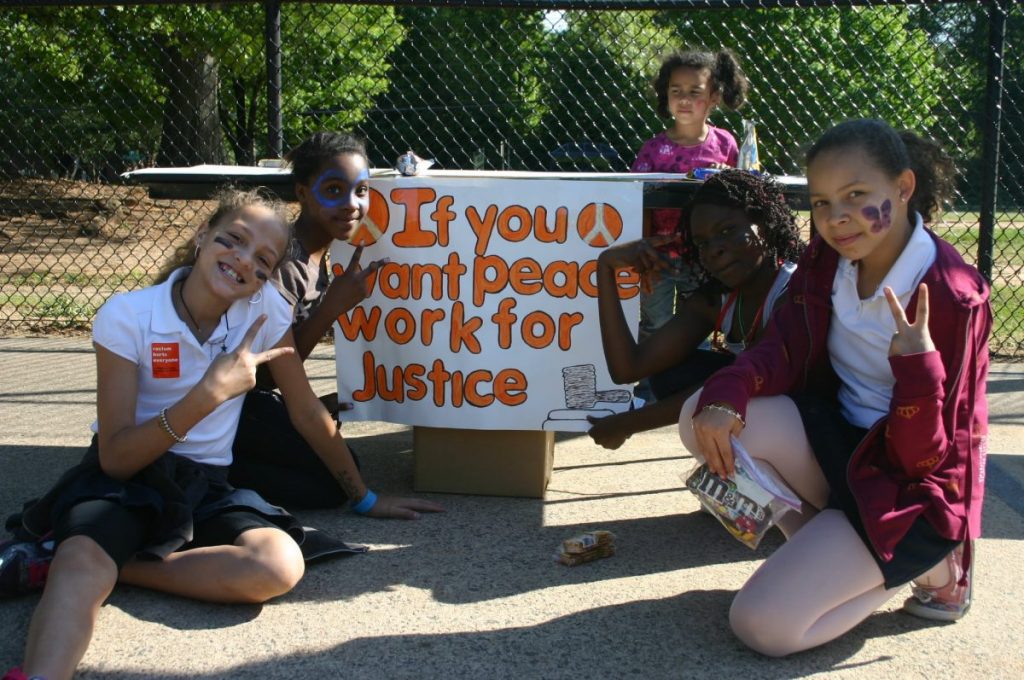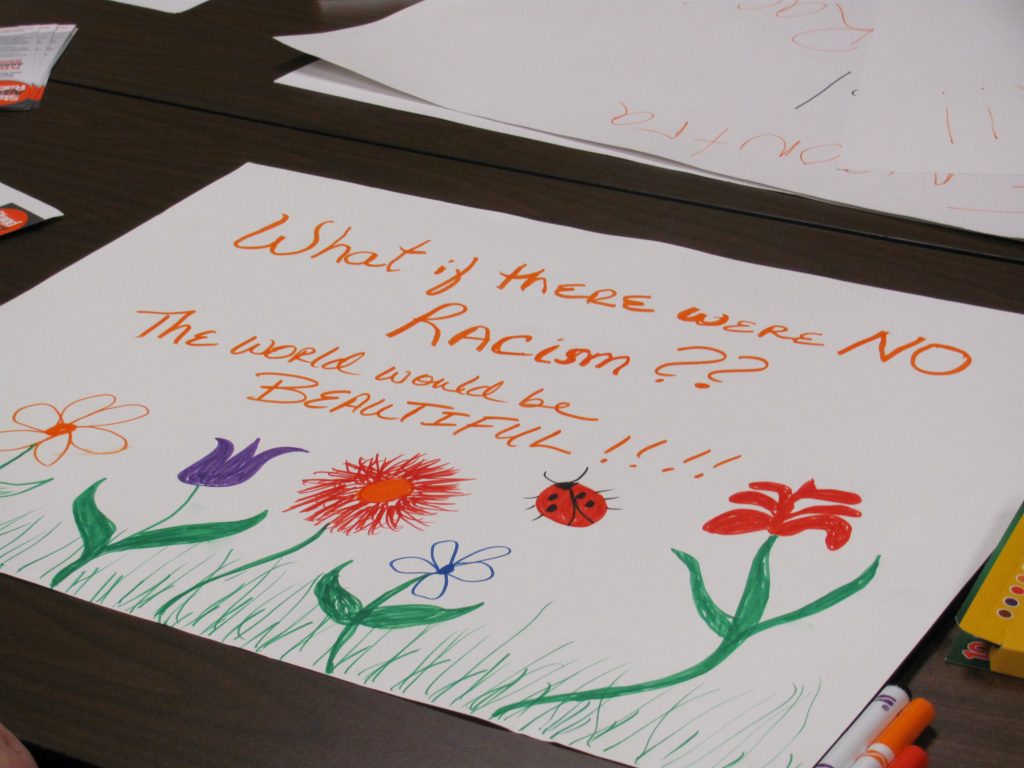 fo·rum or 'fôrəm (n) – a place, meeting or medium where ideas and views on a particular issue can be exchanged.
YWCA Central Carolinas hosts multiple racial justice forums every year where we invite people of all socioeconomic backgrounds, ethnicities, genders and ages to our Park Road campus to have open conversations around challenging topics. The free community dinner events consistently draw capacity audiences and leave participants with an urgency to take action. After each forum, we collect feedback via anonymous online surveys. Participants frequently say the forums are extremely "eye-opening" and that they enjoy the candid conversations.
Our next forum – 'Ending Cash Bail: A Community Conversation' facilitated by Kristie Puckett-Williams, Regional Field Organizer for the ACLU of North Carolina. The night will include interactive activities to explain how our current bail system creates a two-tiered system of justice: one for the rich and one for the rest of us. 
There will be light refreshments provided, so please register on our Events page.
Click here for a list of previous Racial Justice Forums.
As a part of the national campaign of YWCA USA, each year YWCA Central Carolinas hosts Stand Against Racism in Uptown Charlotte. The event is held on the fourth Friday of April at the corner of Trade and Tryon with a focus to build community around the issues of racial justice and to raise awareness about the negative impact of institutional and structural racism in our community. The 2-hour event features music, poetry, singing, conversation and distributing Racism Hurts Everyone stickers to passers-by.
The next Stand Against Racism event will be April 26, 2019!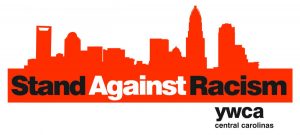 YWCA Central Carolinas is focused on these priorities in Charlotte:
Economic Mobility – Upward mobility for children in poverty is more difficult in Charlotte than in any of the country's 50 largest cities, according to researchers at Harvard and the University of California at Berkeley. Children born at the bottom of the income ladder have a 4 to 5 percent chance of reaching the top, the study found.
Affordable Housing – As the nation's third-fastest growing city, Charlotte is seeing home prices increase by as much as nine percent, contributing to longstanding concerns about affordability for working families.
Racial Profiling – Officer-involved killings nationwide has further eroded trust between police and minorities. Though African-Americans make up less than a third of Charlotte's driving-age residents, they are pulled over by police more frequently, receive more tickets and are the subjects of roadside searches twice as often as whites, according to a study by a UNC-Chapel Hill research team.

Will You Join Us? Sign Up to Receive Racial Justice Information